In order to promote awareness in our communities of the fragility and the importance of our Island environment, BICA has created educational materials for our island schools. Each year, as funding is available, our Educational campaigns center around an aspect of our Island environment. This program has been extremely successful in raising environmental awareness in our communities. Our educational activities include classroom presentations geared towards 5th and 6th graders in the larger schools and all grades in the smaller schools. Upcoming programs include Secondary Level students.

The importance of our Protected Areas an endangered species such as Sea Turtles have been main topics during 2010 & 2011 class rooms presentations. A total of 5,329 students received these presentations.
.BICA'S MARINE SEA TURTLE PROJECT A HIT IN SCHOOLS
Our Environmental Coordinator Cindy Flores prepared this power point presentation implemented in our School system in Roatan and Santos Guardiola by our Educators Mack Yovanne Baca and Miguel Bonilla during 2011.
OUR EDUCATIONAL PROGRAM HELPED PROTECT THE YELLOW NAPPED PARROT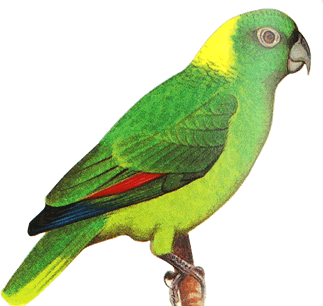 In 1997, Bica's education officer, Mr. Dolfos Stanley, visited virtually every school on the island promoting protection of our beautiful Yellow-Napped Parrot. BICA'S "Parrot Coloring Book" helped create awareness about the importance of our island's wildlife among the younger generation.

During that campaign, Mr. Stanley realized that many of the children knew very few of the 120 species of birds identified in the Bay Islands. BICA created a 40 page booklet called "BIRDS OF THE BAY ISLANDS" to rectify this sad situation. The impact of this booklet is to raise awareness in our children of our island's wonderful natural heritage .
HANDS ON ACTIVITIES
The purpose of this activity is to educate students of the importance of improving the quality of lives in their communities by implementing annually beach & road cleanup activities, in the context of special celebrations such as Earth Day & Natural Resources Week Celebrations. Other activities include Murals, Drawing Contest, Recycling Fairs. The private sector, local patronatos, Municipal Environmental Unit and volunteers support these ongoing efforts by donating water, garbage bags and prizes.